The Emsisoft Emergency Kit contains a collection of programs that can be used without software installation to scan for malware and clean infected computers: Emsisoft Emergency Kit Scanner and Emsisoft Commandline Scanner.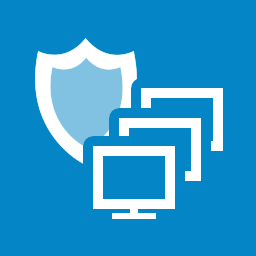 Emsisoft Emergency Kit Scanner


The Emsisoft Emergency Kit Scanner includes the powerful Emsisoft Scanner complete with graphical user interface. Scan the infected PC for Viruses, Trojans, Spyware, Adware, Worms, Dialers, Keyloggers and other malicious programs.

Emsisoft Commandline Scanner


This scanner contains the same functionality as the Emergency Kit Scanner but without a graphical user interface. The commandline tool is made for professional users and is perfect for batch jobs.
Emsisoft Emergency Kit is designed to work alongside existing security programs without any conflicts. It scans the computer quickly and does not slow down the computer (except for the few minutes it is scanning). Emsisoft Emergency Kit does not need to be installed. It can be run straight from a USB flash drive, a CD/DVD, local or network attached hard drive.
How to remove malware with Emsisoft Emergency Kit Scanner
You can

download Emsisoft Emergency Kit

from the below link.


EMSISOFT EMERGENCY KIT DOWNLOAD LINK

(This link will open a new web page from where you can download Emsisoft Emergency Kit)
Double-click on the "EmsisoftEmergencyKit" icon, then click on the "

Extract

" button.

On your desktop you should now have a "

Start Extract Emsisoft Emergency Kit

" icon, double-click on it, then when the program will start allow it to update its database.

Once the Emsisoft Emergency Kit has update has completed,click on the

"Scan"

tab, and perform a "Smart Scan".

When the scan will be completed,you will be presented with a screen reporting which malicious files has Emsisoft detected on your computer, and you'll need to click on

Quarantine selected objects

to remove them.

We also recommend that you perform a scan with
Malwarebytes Anti-Malware
and
HitmanPro
to double check that your computer is clean.