How to Increase Your Website Traffic Without SEO
A lot of us know that SEO can be a brilliant way to generate traffic for a website.
However, for some of us, SEO might be our
only means of traffic.
It is essential that you know how to diversify the traffic that is coming to your website. Otherwise, if your primary traffic source fails you, it could mean the end for your business.
In this post, we're going to take a look at how you can increase website traffic without having to rely only on SEO.
Do you want to increase your website traffic without SEO? This how to guidewill help you to do so.
We'll look at a variety of strategies that you can put into place right now and also how you can optimize each source of traffic.
By the end of this post, you'll have the peace of mind needed to know that your website isn't going to crash and burn, just because of a change in Google's algorithm.
Is all traffic equal?
Before we begin, I just want to remind you that not all traffic is equal.
Traffic that is highly targeted is going to generate a better ROI than traffic that is not.
Now while that might sound obvious, it is something that can be easily overlooked.
High traffic numbers can be a great thing, but if the traffic isn't targeted, the numbers are just vanity metrics.
This is something to keep in mind as we explore the topic of increasing traffic to your site.
1000 untargeted visits is not the same as 100 targeted visits.
Always ask yourself what else can be done in order to make each source of traffic that we discuss more targeted when going through each of the suggestions below.
Online advertising
Online ads can instantly generate hundreds, if not thousands of clicks to your website.
Plus, with new ad platforms appearing and innovating regularly, getting your ads in front of the right people is becoming easier than ever.
In fact, the effectiveness of online advertising is so great, that, in the UK, digital ad spend rose
13.4% in 2015, when compared to 2014
.
However, if you want to generate traffic using online ads, it is important that you know, beforehand, how you're going to make money from this traffic.
Odds are you don't have a bottomless pit of money. You need to find a way to generate an ROI from your ads, if you want to advertise sustainably in the long term.
Remember – when running an ad campaign, traffic means nothing if you can't turn a profit.
This big challenge can be broken down into two separate ingredients.
Advertising something that people want is the first ingredient. And, creating effective ads that encourage the right people to click on them is the second.
We can't talk about advertising a product that people want here, but we can briefly cover the creation of great ads.
In general, there are two things you need to acknowledge when creating ads ­– the targeting of the ad and the design of the ad itself.
The design of an ad includes the copy and the image. If you want to get better at designing ads that will generate clicks, study some of the ads that your competitors are running.
Create something known as a
swipe file
, which is essentially a record of eye catching ads that have caused you to take action.
Study these ads and see if you can emulate their success, by deducing what makes them work.
Targeting refers to who the ads are shown to.
Each ad platform has its own form of targeting and you'll need
to do some homework
on your chosen platform ahead of time.
Thankfully, with innovations such as '
Lookalike Audiences
,' targeting your ads is now a lot easier than it used to be.
The way that you target your ads will influence how much you're going to be spending.
For example, the industry you're trying to advertise within will deeply affect your costs.
This is especially the
case with Facebook
.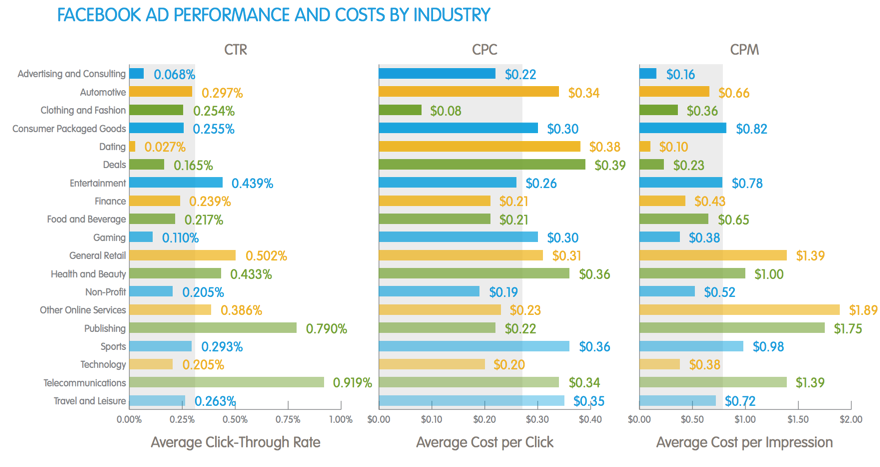 When running ads, you don't need to go big straight away, nor should you.
Test the waters with $5-$10 a day and see what happens.
Do that for a week, just to learn how the ad platform works.
Then, the next week, work on improving some metrics such as profit or email signups generated.
Make sure you experiment with different ad platforms.
If you're looking to advertise for a B2B and reach decision makers, LinkedIn might be your best bet. That's because
4 out of 5 LinkedIn members
can influence the decisions made within their company.
If you're looking to advertise primarily to the B2C sector,
Instagram
might be better.
Bloom and Wild managed to achieve a
62% increase in bouquet orders
, thanks to Instagram Ads.
They wouldn't have been able to achieve similar results on LinkedIn.
Guest blogging
You can also use guest blogging as a tool for generating visitors to your website.
There are two things that you need to get right, when it comes to guest blogging.
The first is finding websites that are suited to your niche and also will accept guest posts.
You can find such websites by searching for them within Google.