Businesses are much more clever now: they see how popular the web and social networking is and often block those sites from employee access. Not only are work places doing this, but so are schools, colleges, even some libraries and churches. If you want to access your social networking profiles, email or blogs from one of these locations, it can be frustrating. At a company that does live chat customer support software that I work for we needed to access our tools from all over the world and it was very difficult. Also we all know that it's really hard to stay away from these sites for 8-9 hours a day while at work or school; so here are 8 methods you can use to access these blocked sites.
Proxy Servers
Proxies are the most popular method of accessing blocked websites because they can bypass network restrictions. They help protect your privacy by letting you surf anonymously and securely. The connections are encrypted and help to prevent monitoring on your network, so it will never be traced back to you. Best of all they're very simple to use: enter your URL and check/uncheck a few specifications and you'll be surfing within seconds.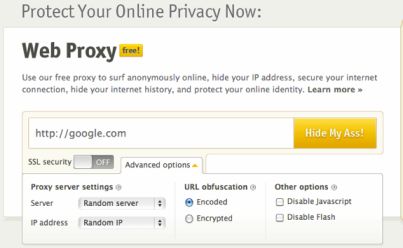 Examples: Hide My Ass, Proxify, Rocketsurf, Web Proxy, Orkut.pk, BackFox.
Short URL
Sometimes converting the domain you're trying to access to a short URL might work. More than likely the short URL service will not banned or blocked from your network and you'll have no problems accessing it. However, if the short URL redirects back to the domain you're trying to access, then you still won't be able to access it.
Examples: bit.ly, TinyURL, is.gd, SnipURL.
Google Cache
Most search engines have a cached version of a web page. These are stored versions from the past. What Google does is take a snapshot of each web page and then stores it as a backup. It won't be the most recent version, but it should be good enough until you can access the actual page later from your own personal computer.
You can access a cached version by clicking on the "cached" link from search results, or using the Google cache search operator (cache:www.domain.com) – where domain.com is the actual blocked domain that you want to access.

Receive by Email
With a services like Web2Mail Lite, you can access any web page right from your email account. To request an instant delivery of any web page, simply send an email to www@web2mail.com. Be sure to enter the URL address of the web page you want to receive in the subject of your message. You'll usually receive a reply within 5 minutes.
View as a PDF
With PDFmyURL you can view any web page as a PDF file. Just enter the URL and you'll get an instant document to download. They also have a bookmarklet that you can add to your browser bookmarks bar so that you can easily convert any web page you're viewing to a PDF file.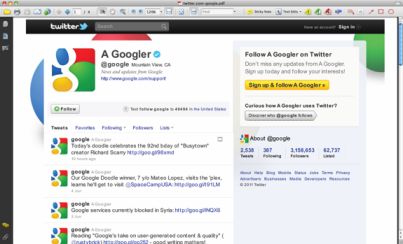 Translation Services
Translation services allow you to translate a web page from one language to another, but where the catch comes in is that the translated page is displayed on their own server. You can re-translate any page, even if you don't need to. You just want the services to fetch the content and display it as a page on their own domain. The downside is that it may not work for all websites and it sometimes strips all of the styling from the page that it translates.
Examples: Google Translate, Yahoo! Babel Fish, SDL FreeTranslation, Tolingo.
Subscribe to RSS Feed
Most websites now support RSS feeds, which is great because you can subscribe to them in a feed reader or by email. This comes in handy because you don't have to access the actual website in order to view the content (updates, new articles, etc.) There are even some social networks that now support RSS feeds, so you can subscribe to updates from your friends and view them within your reader or by email.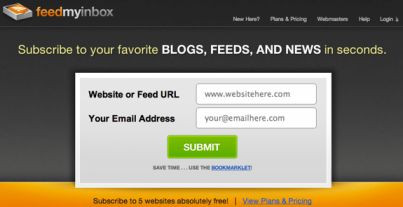 Examples: Google Reader, Feedingo, Bloglines, NewsBlur, FeedMyInbox, FeedBlitz.
Google Mobile Version
You can use Google mobile to access a mobile optimized version of most websites. It displays the normal HTML pages as if you were viewing them on a mobile device and also removes any JavaScript and CSS scripts. It also breaks longer pages into several smaller pages for you.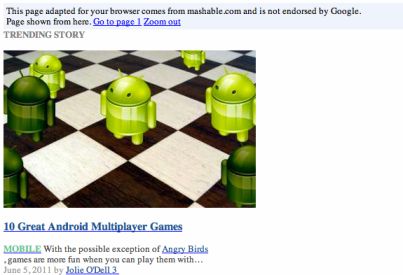 To get the mobile version of a web page, enter www.google.com/gwt/n?u=domain.com into the address bar – where domain.com is the blocked domain that you want to access. Alternately, you can also use a service like Mowser to get the mobilized version of a web page.
These methods may not work for everyone or for every website; it will take some trial and error to figure out which methods are effective. Just be careful as some of these methods may put you at risk for
breaching company regulations
.
Everyone has their own preference when it comes to accessing blocked sites. Which method do you prefer?
About the Author:
This post was written by Lior Levin who is a consultant to iAdvize and also works for an
MA in Security faculty
in Tel Aviv University. Lior is a blogger for many A-list bloggers and works as a marketing advisor.